The high-waisted shorts seemed destined to be a meteor, instead they confirmed themselves as the trend of summer 2022 and it seems that they want to repeat the show also for next season.
Women 's shorts fit all bodies, even with plenty of side and hips, enhancing curves and enriching all looks – from the most elegant to the most summery and eccentric. But how do celebrities and fashion bloggers wear high-waisted shorts ?
High-waisted shorts: outfits to copy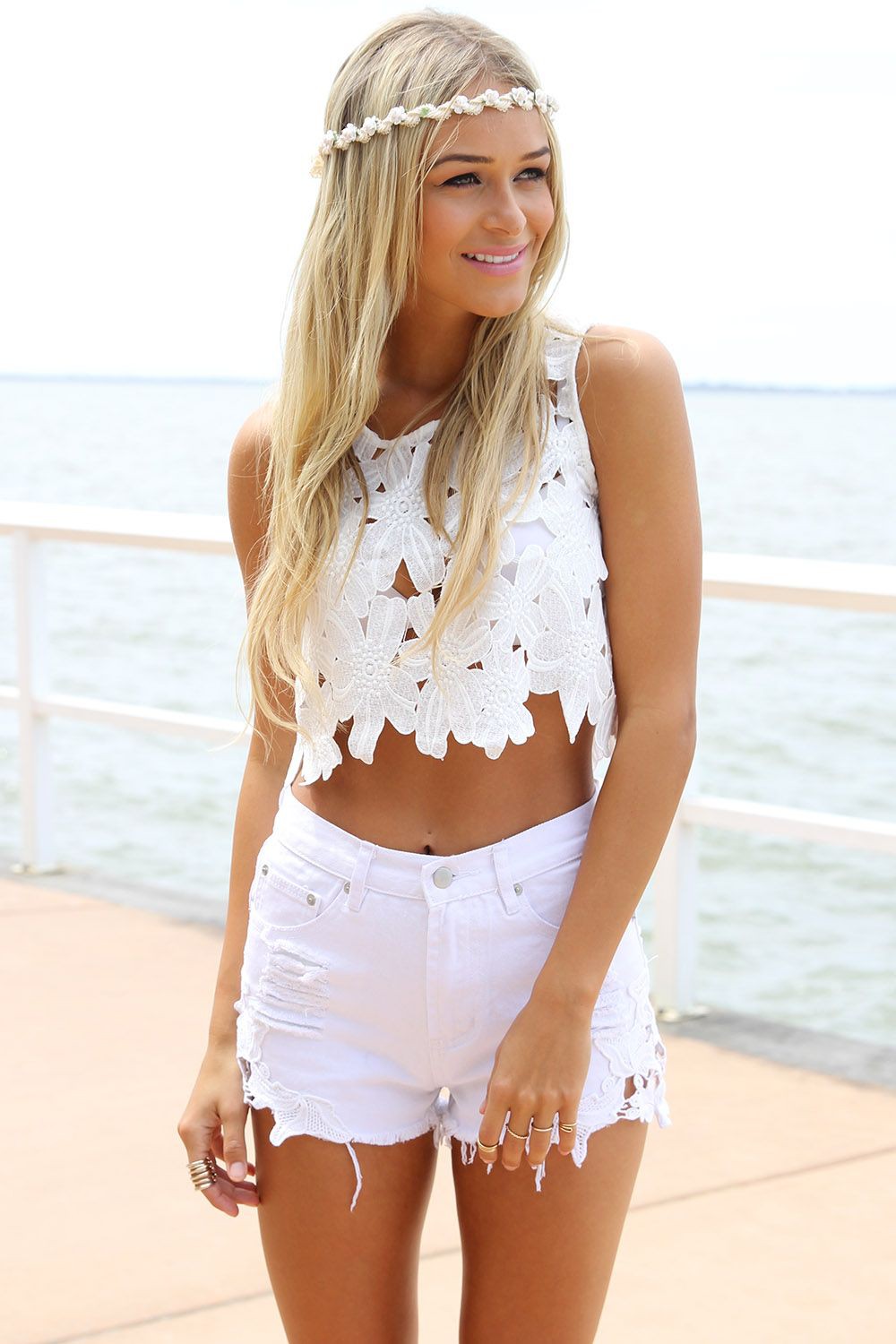 When we talk about high-waisted shorts we mean a model that goes beyond the pelvis or navel, depending on your style and personal taste. Even if they fit well and enhance every body, we advise you to check that the length is proportionate to the height and not to adopt too tight models (transforming simple shorts into shorts for spinning). Soft and fresh fabrics are better , with a bell-shaped leg.
High waisted denim shorts
Denim shorts are the must-have item for summer 2022, rightfully taking first place on the podium. The stars have chosen them on various occasions, opting for the most diverse models, personalizing them and making them unique . The 2022 short jeans can be with or without fringes, in total white, in bold colors or in the classic denim version .
Do not miss the Boho style adopted by Alessandra Ambrosio who recommends combining ripped shorts with low open sandals, a white T-shirt and a light poncho up to the ankles. The accessory to enhance this look is the colored or black shopping bag .
Biker shorts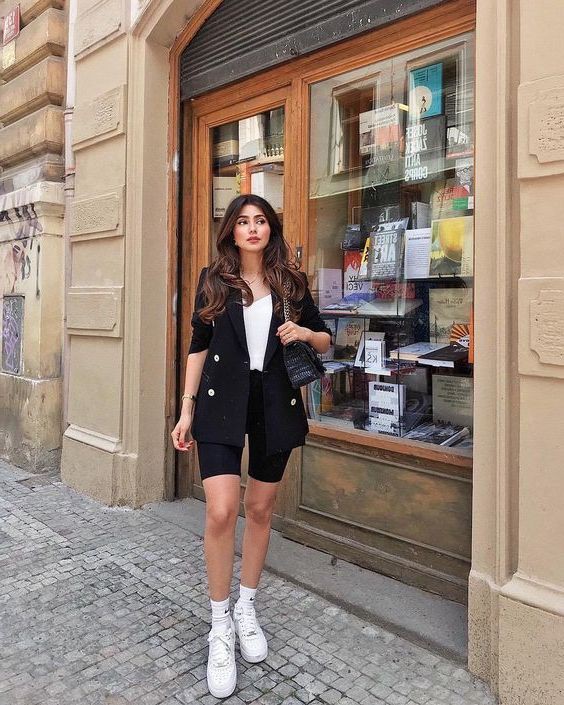 The new high-waisted shorts that Kendal Jenner has brought to the fore are the bike shorts , after being among the protagonists of the spring – summer 2022 catwalks. The classic cycling shorts are transformed and become the basic garment for every type of outfit, with black or white color and original breathable and light material.
These high-waisted shorts need to be matched correctly, so as not to run the risk of looking like you've just stepped out of a gym. To transform them into elegant high-waisted shorts, just combine a jeweled sandal with 12 heel and long sweater / cardigan that allows you to have a bare shoulder highlighting your body, closing everything with a jewel clutch (like shoes).
Boxer shorts
These particular women's shorts were worn by Bella Hadid after being the guest of honor for the Louis Vuitton 2019 men's fashion show : it is a very short acetate shorts in pop colors that is going around the world and dressing many people .
But how to wear it? Better in a sporty version, combining boxer shorts with high- top sneakers in canvas and tank top with nuances matched to the shorts. Do not forget the wide beach bag.
Bermuda woman
The women's bermuda shorts are the classic shorts perfect to wear in summer, with length up to the knee, suitable for any occasion. They can be found in different colors even if the real must of summer 2022 is the tropical fantasy.
H&M high-waisted shorts are not only beautiful but also cheap, ideal to buy and use for an office or leisure outfit . For an elegant and refined evening, choose a Bermuda shorts in a soft color and fluid material, combining it with a blouse – always in a soft color – and a leather shoulder bag with open shoes without heels, very summery.
Lace shorts
Zara high-waisted shorts are transformed and become lace , short to mid-thigh and in soft colors such as black – beige or white. Being a particular garment, these Zara shorts should preferably be combined with a short denim shirt (or tied near the navel) with high sneakers. If you want to wear them for a romantic dinner or outing , choose a silk shirt and a jacket of the same length as the shorts with low , elegant open or closed shoe .