If you love outdoor parties and adventures with friends, then you can understand the role of the grill in preparing quality meals. Many grill manufacturers are on the market; however, one manufacturer stands out: Bonfire. It is one of the leading brands in the market, offering its customers a wide range of products. It manufactures grills for different environments, users, and purposes. If you need the best grills, consider Bonfire grills. Based on your needs and the number of people you are hosting, here are some Bonfire grills to consider: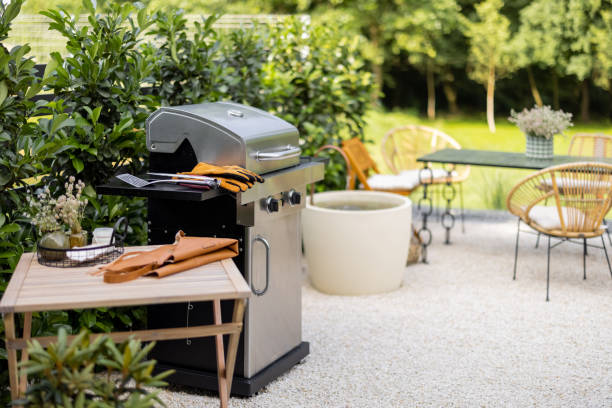 Bonfire CBB3-NG 28'' Natural Gas Grill, Drop-In Outdoor BBQ Grill for Built-In Kitchen
This natural gas barbecue grill guarantees quality after undergoing successive and multiple quality tests. The grill has undergone various quality measures to maintain the food-grade standards, which helps in ensuring the food you prepare is free from contamination. These Bonfire grills can withstand extreme weather and other conditions such as corrosion. The cover top is made of steel to provide additional safety. 
Besides the quality LED lights, the grill has interior halogen lamps that allow you to see what you are cooking. Meaning you can even prepare meals at night. You also get a bonus rotisserie kit that enables you to roast tasty meals on the infrared burner.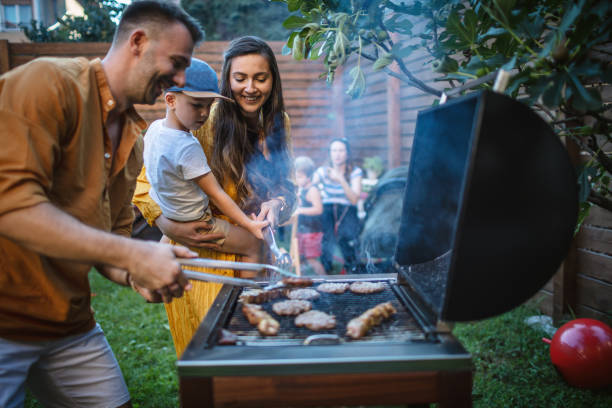 Bonfire Outdoor Kitchen Built-in Double Side Burner for BBQ Island
This is the best grill if you are hosting a backyard bonfire adventure. The grill is built with quality materials to withstand extreme heating. Bonfire uses premium food-grade stainless steel with fine details to ensure you prepare quality food. 
The grill comes with a heavy-duty stainless-steel grate, LED control panel lights, two cast brass burners, a conversion kit, and a stainless removable lid. It ensures you maintain neat cooking since it has a double side burner to collect dripping oil and a removable grease tray to help you dispose of the fats properly.  
It is suitable for other cooking needs since it is compatible with other burners, such as 3-burner, 4-burner, and 5-burner gas grills. Besides this, the grill has a broader dimension to enable you to cook multiple foods simultaneously. You can cook up to three meals simultaneously without worrying about space.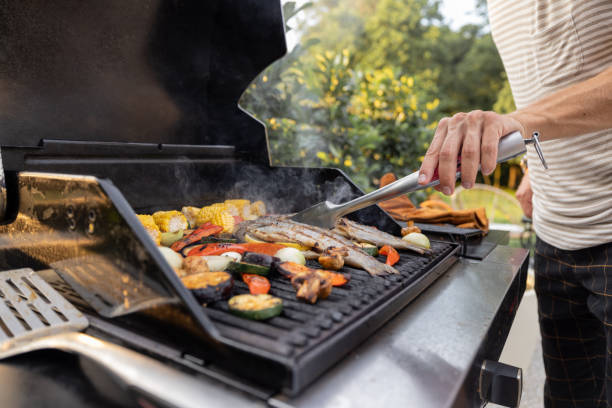 Bonfire 34-inch 4 Burner Built-in Propane Gas Grill
It has four main burners, an infrared back burner, and a LED panel control to boost the grilling experience. Despite the massive size, it is lighter and can blend with other products in the outdoor kitchen. It offers 608 inches of cooking space for you to cook various meals simultaneously. You also get an additional warming rack for more minor heating needs.  
You can also include a protective cover and rotisserie kit when ordering your grill. Notably, these bonus items are optional. This grill is also suitable for other activities besides outdoor cooking. It is compatible with a single-side burner, double-sided burners, and other built-in application burners.  
Karpevta

Smokeless Fire Pit 24 Inch with Detachable Grill
This bonfire grill is portable and can easily be used for cooking. It is smaller and lightweight, hence one of the most suitable grills for outdoor adventures such as camping. The grill has a quality steel casing and a double sidewall structure to resist corrosion and withstand high temperatures and rusting. It is ideal for outdoor activities, but you should not put it on the wood or grass since the extreme heat can burn the grass or even the wood.  
This smokeless pit maximizes airflow, reducing the smoke volume produced during the burning. It increases oxygen intake and utilization to burn all the wood without producing much smoke. You can also screw other accessories to adjust its height for different cooking needs, such as roasting. It has multiple applications; you can use it as a source of heat during camps and backyard cooking. Moreover, it can be an excellent source of a campfire. Remember not to touch the grill when heating since the outer surface can be scorching.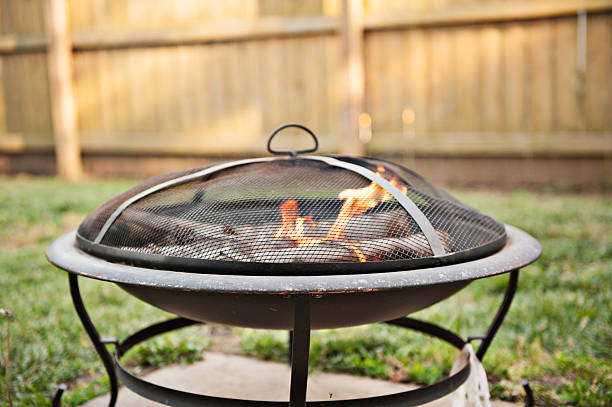 2 in 1 Outdoor Fire Pits with Double Layer Cooking Grill
This 32'' fire pit has a large barbecue space for outdoor activities with friends and family. You can adjust the grill sideways or vertically to maximize the cooking process. It can also be a good source of heat, and you do not have to worry about the smoke since it maximizes oxygen intake to support full combustion to avoid excess smoke. Due to its lightweight size, you can use it for camping needs. You can prepare about three meals over the vertically organized grills. It is the best grill for all-season outdoor adventures. 
Bonfire drop-in single side burner (CBASSB)
The bonfire grill is designed with a minimalistic mindset and is suitable for kitchen countertops. The grill offers extensive heating power enabling you to cook and roast faster and adequately. The cast brass burner is ideal for preparing side meals, and you reserve the main grill for meals such as fish, chicken, and meat. The grill has a standard 304-grade stainless steel to withstand high heating and weather conditions. It also comes with a cover top to protect it from extreme weather. 
Conclusion
Bonfire provides suitable grills for your needs when preparing for an outdoor adventure, whether camping or backyard parties. Such grills are ideal for preparing various meals, from primary to side meals. Bonfire grills are available in different sizes for different needs and purposes. Hence you need to determine your needs before selecting the ideal grill.